"You Gotta Move" 
Best Album 2022 
Ozark Blues Society of NWA
New Releases 
"... Buddy Shute is a guitarist, keyboard player and  tunesmith 
who carries forward the true blues traditions he learned growing 
up in Memphis a block from Sun Studios in the golden era of music 
in the Bluff City, something that comes through loud and clear...."  
-Marty Gunther, Blues Blast Magazine.
You Gotta Move 
Four new Ozark originals and one soulful cover by award-winning bluesman Buddy Shute, and his band, the Motivators. 
Memphis bred, New Orleans marinated, Ozark infused. 
AS HEARD ON THE HISTORIC KING BISCUIT TIME RADIO SHOW.
Buddy Shute & the Motivators "Masters of the groove", Paul Kelso. KUAF Radio's Generic Blues Show
Hard as Nails 
Buddy and Mark 
Our new EP is out and available! 
Arkansas' favorite blues duo, Buddy Shute (guitar, vocals) and Mark McGee (harmonica) have been playing music together for decades. Their latest collaboration, "Hard as Nails", has been released just in time. They won the Fort Smith Riverfront Blues Society's Blues Challenge. These original songs are the ones that won the regional competition, and they'll make you happy you have ears. Enjoy!
Party At Buddy's
The PROCRASTINATORS, six talented musicians got together for this recording of five tunes written by Buddy Shute
WELCOME TO THE WEBSITE OF BLUESMAN
BUDDY SHUTE *
This is the place to find out all you need to know about award-winning  musician and songwriter, Buddy Shute, and his hot little Ozark blues band, The Motivators. Born and raised in Memphis, and influenced by years spent living and playing music in New Orleans, Buddy's tunes will make you anything but blue. He and his Motivators keep audiences listening, dancing, and smiling.  Blues, soul, rock n' roll, originals and covers--there's something for everyone. The band is a solid group of  Northwest Arkansas  professional musicians, whose combined talents have been motivating  music lovers for years.  Give 'em a listen-- you'll be glad you did. 
*AND THE HOME OF BUDDY SHUTE & THE MOTIVATORS
MEMPHIS HEART WITH AN OZARK SPARK 
Buddy And The Motivators new cd project!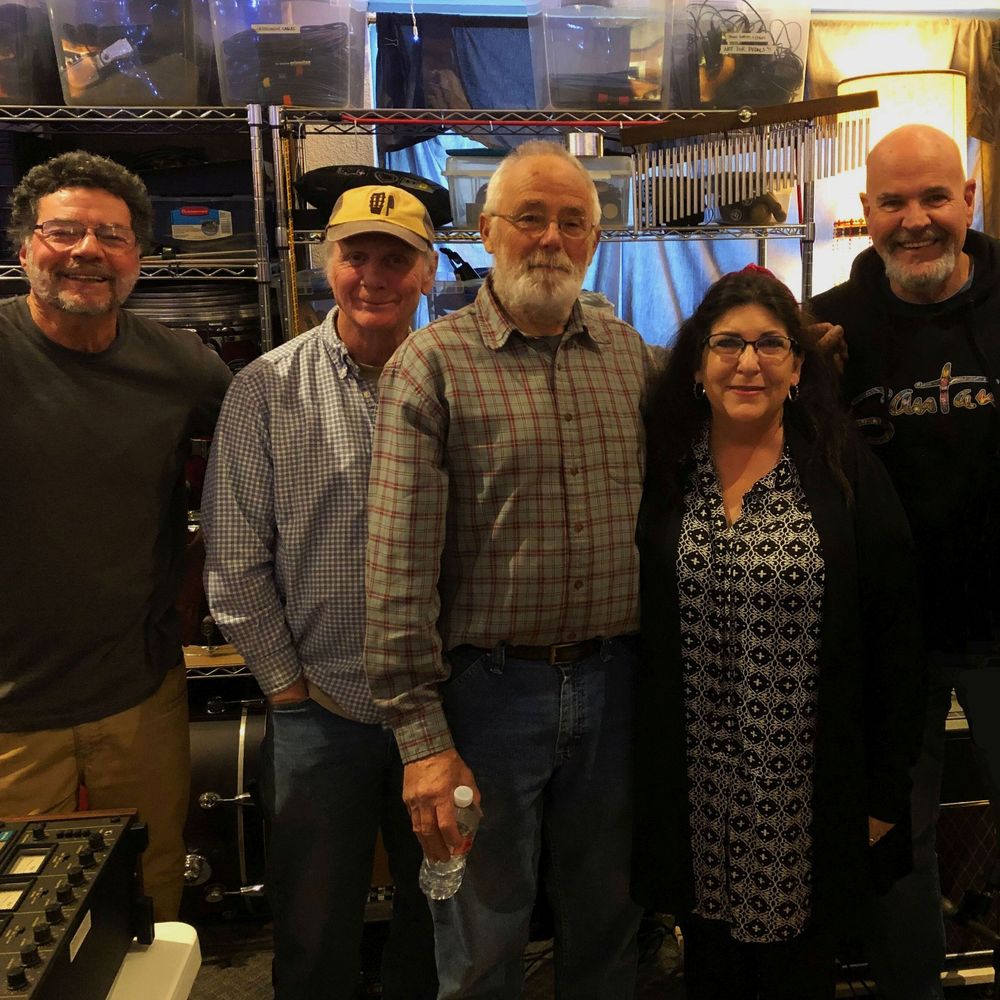 New CD Project!
We're workin' on new music! Contributions to the project are gratefully accepted and hugely appreciated!
Enter the amount you wish to donate